CORE Performance Work Wear\xAC 6435 Long Sleeve
Base Layer/Thermal/Ripped Fit: Mock T and medium weight stretch fabric for warm comfort.
Ergodyne Base Layer Long Sleeve Features:
Medium weight wicking fabrics for warmth
Anti-stink treatment helps workers remain unscented
Comfort design: raglan sleeves, stretch fabrics, flat seams, long tail cut
Soil release treatments make cleaning easy
Long tail design. Just Say No To Crack.
Reflective accents help keep workers safe and seen
50+ UPF for protection against harmful UV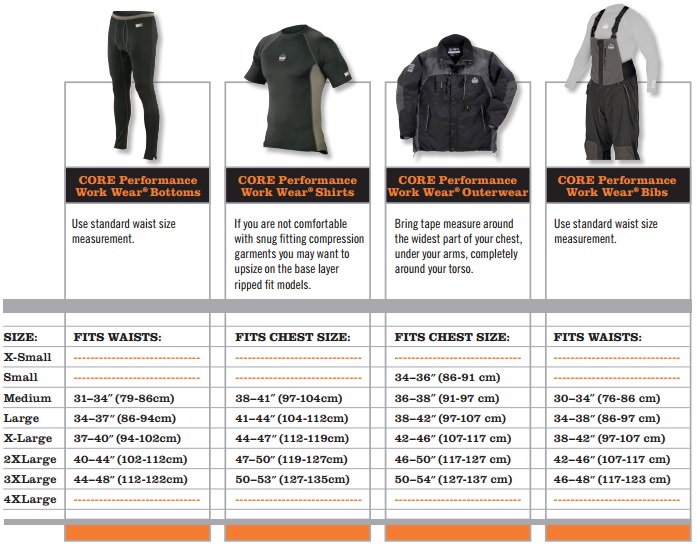 Ergodyne has been making tough work gear since 1983. They are committed to serving the safety of workers worldwide. Ergodyne has hundreds of global patents and trademarks and is always on the search for improving on their already stellar reputation. Ergodyne's first safety product was aimed at preventing the number one worker's compensation claim: a back support that was designed to remind the wearer of the proper lifting technique. Where did the unique Ergodyne name come from? The Greek root meaning work (ergo) and unit of force (dyne). Ergodyne has pioneered the development of products that make your workplace a better place to work with their line of jobsite-tested equipment.